The city of Nantong in east China's Jiangsu province recorded a growth of 53.2% in its industrial contribution to the local GDP growth in the first three quarters, showing a positive trend of steady growth and stable improvement in quality.
Jiangsu Hongsheng New Materials Co., Ltd., located in Hai'an High Tech Zone, has recorded a total output of 260000 tons of nylon 6 series products since early this year by registering an output value of more than 3 billion yuan.
The Phase III project, with a total investment of 5 billion yuan, is expected to double the production capacity and further extend the downstream industrial chain from single nylon chip products to differentiated fibers and engineering plastics.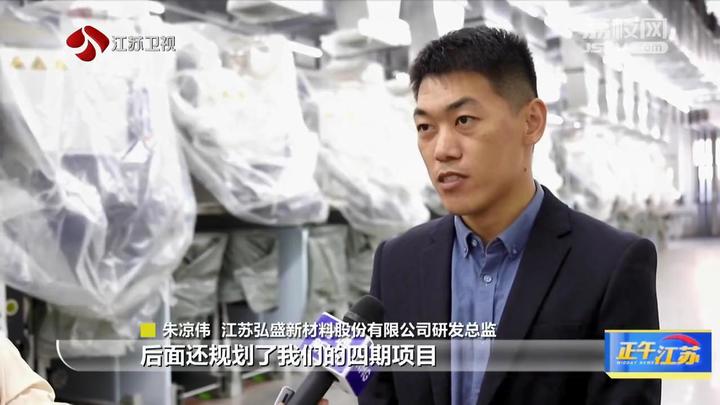 "We have also planned four phases of projects in the future, with an expected annual output value varying between 15 billion yuan and 20 billion yuan," said Zhu Liangwei, R&D Director of Jiangsu Hongsheng New Materials Co., Ltd.
From January to September, Nantong invested 25.06 billion yuan in 45 provincial-level major industrial projects, accounting for 84.7% of the annual plan. At the same time, construction on 21 new projects broke ground.
Jiangsu Jiatong Energy, located in the Rudong Yangkou Port Economic Development Zone, is the world's first petrochemical polyester integrated project.
The first phase of the Tongkun project, with a total investment of 25 billion yuan, has put into operation the entirety of the six polyester spinning units and two purified terephthalic acid units.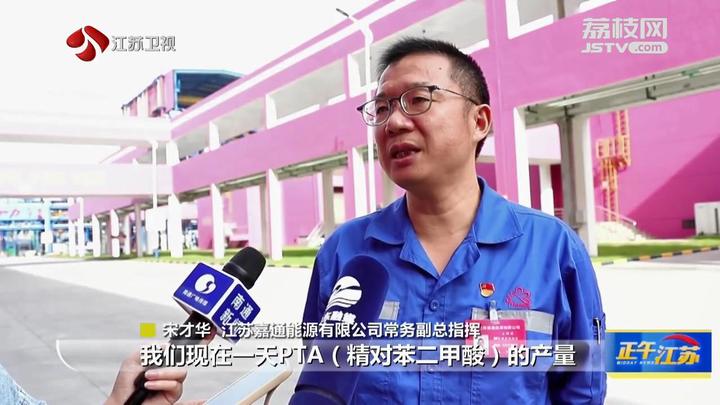 "We currently produce 15000 tons of purified terephthalic acid and 6000 tons of silk per day. Our own products and the government work together to attract downstream customers to jointly strengthen the development of the new fiber industry park," said Song Caihua, Executive Deputy Commander in Chief of Jiangsu Jiatong Energy Co., Ltd.
Since the beginning of this year, Nantong has recorded a year-on-year increase of 10.2% in the annual output value of shipbuilding, high-end textiles, new generation information technology, new materials, high-end equipment, and new energy.
Statistics show that from January to September, Nantong recorded a year-on-year increase of 8.5% in the added value of industries above the designated size, and a year-on-year increase of 7.9% in industrial invoicing sales, both ranking fourth in the province. The city also recorded 32.99 billion kilowatt hours of industrial electricity consumption, a year-on-year increase of 16.7%, ranking second in the province.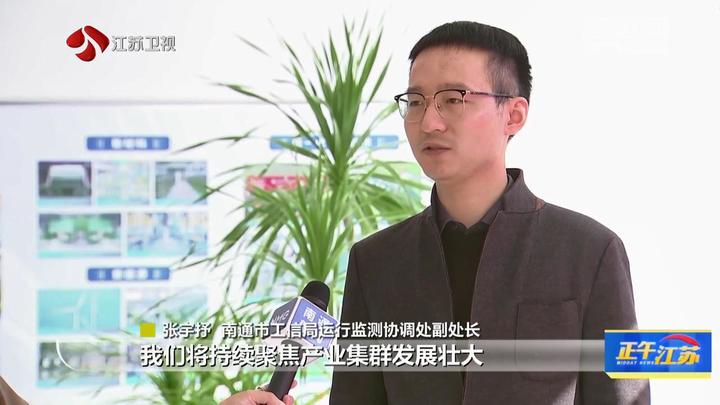 "In the next step, we will continue to focus on key links such as the development and growth of industrial clusters, the cultivation of new industrial growth points, and market entity services. With the greatest determination, the best service, and the most practical measures, we will strengthen the operation of the industrial economy, aim for better results with the annual goals, and strive to make greater contributions to the city's efforts to take the lead and make a demonstration in the province," said Zhang Yushi, Deputy Director of the Operation Monitoring Coordination Office of Nantong Industry and Information Technology Bureau.